Current Course List:
NEW! Discovering Our Christian Faith: An Introduction to Theology
Class starting March 10, 2019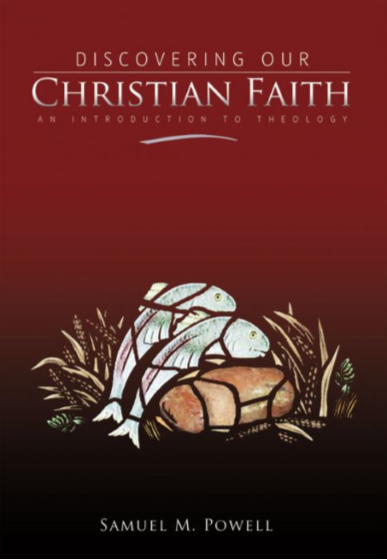 $30/person (textbook, class supplies)
Register by February 24th
If you wish to attend, register by contacting the office via email at office@communitynazarene.ca
Registration fee can be paid by cash (no change available) or check to the church office.
Free Discovery Classes
These classes are designed for those new to the Christian Faith or simply looking to build a strong foundation for growth in their spiritual journey. The following classes are available now for registration by emailing office@communitynazarene.ca and identifying which course you are interested in:
LEVEL 1
Christianity 101 (8 weeks) - What is the Trinity? What do we believe about the Holy Spirit? What is the meaning of Communion? We may have been in the church for many years without really knowing what our church believes. We listen to teachers and pastors talk about Jesus, the Bible, and Salvation, but do we understand it?
Baptism (1 Week) - Why should we be baptized and what does it mean? This course prepares students for Baptism. It is recommended that you complete Christianity 101 prior to taking the Baptism course.
What Nazarenes Believe (8 weeks) - This study explores and examines the 16 Articles of Faith of the Church of the Nazarene. Learn not only what we believe, but why we believe it and how these beliefs transform our lives in Christ.
Growing in the Faith (6 weeks) - How do we grow spiritually? What practices will help us mature in our faith? Where can we find materials that will show us the way forward in becoming the best Christians we can be? This six-week study will answer all those questions and many more about how to go about "Growing in Faith."
LEVEL 2
Level 2 courses are for those who have already completed the Level one classes (are baptised and already demonstrate a basic understanding of Christian beliefs)
Church Membership (7 weeks) - This explores the history and polity of the Church of the Nazarene and also prepares you for membership in the local church.
Who is God? (13 weeks) - The clearest picture of God's character is found in the Christ. The life and ministry of Jesus reveal to all of us the very heart of the Heavenly Father but also challenge some deeply rooted, long-standing notions about God.
Christian Disciplines (7 Weeks) - Discipline is necessary. It is a method for moving forward, a path toward a destination, a way of living that enables accomplishment. If you have a goal of any kind, you will need discipline to realize that goal. This course focuses on the specific disciplines that contribute to the transformation of heart and life, enabling increased capacity to love God and neighbor as Jesus taught us.
Searching For Answers (7 weeks) - Reading scripture can raise difficult questions for us. Exploring our faith through these questions can deepen our trust and strengthen our relationship with God.